A garden room to be used as a gym and a bar.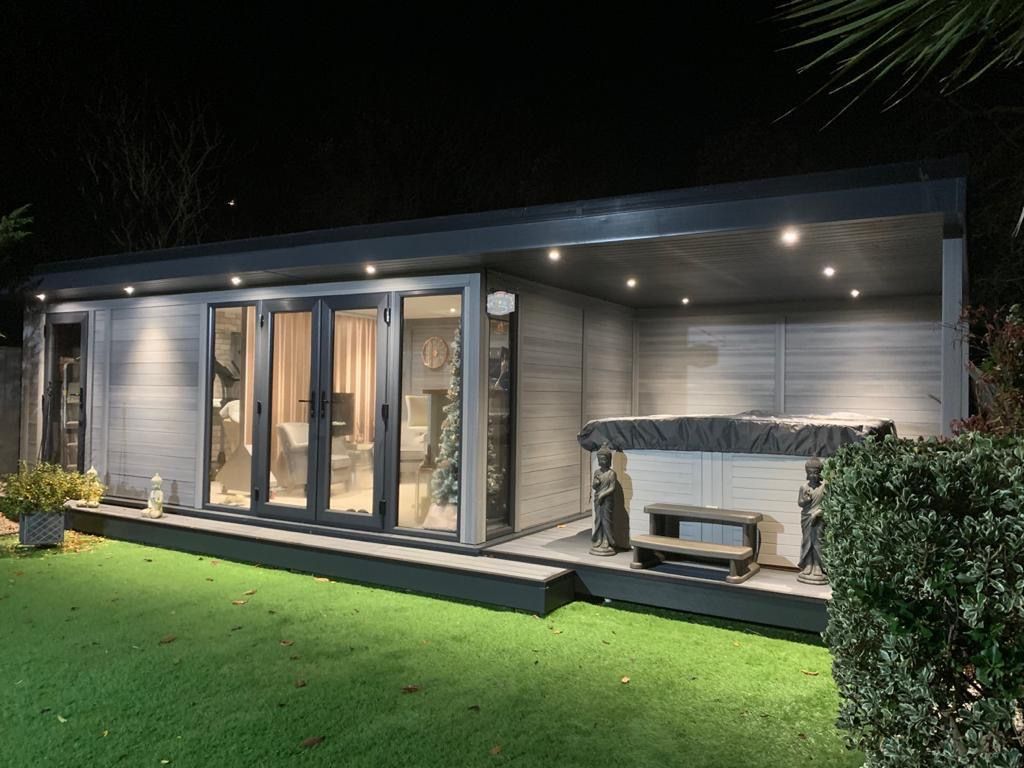 Internal walls? Of course
A simple internal wall transformed one big room into a bar one side and a gym the other. There is access to both rooms from the front and power points and lighting in both too!