A garden room being used as a quite retreat in Milton Keynes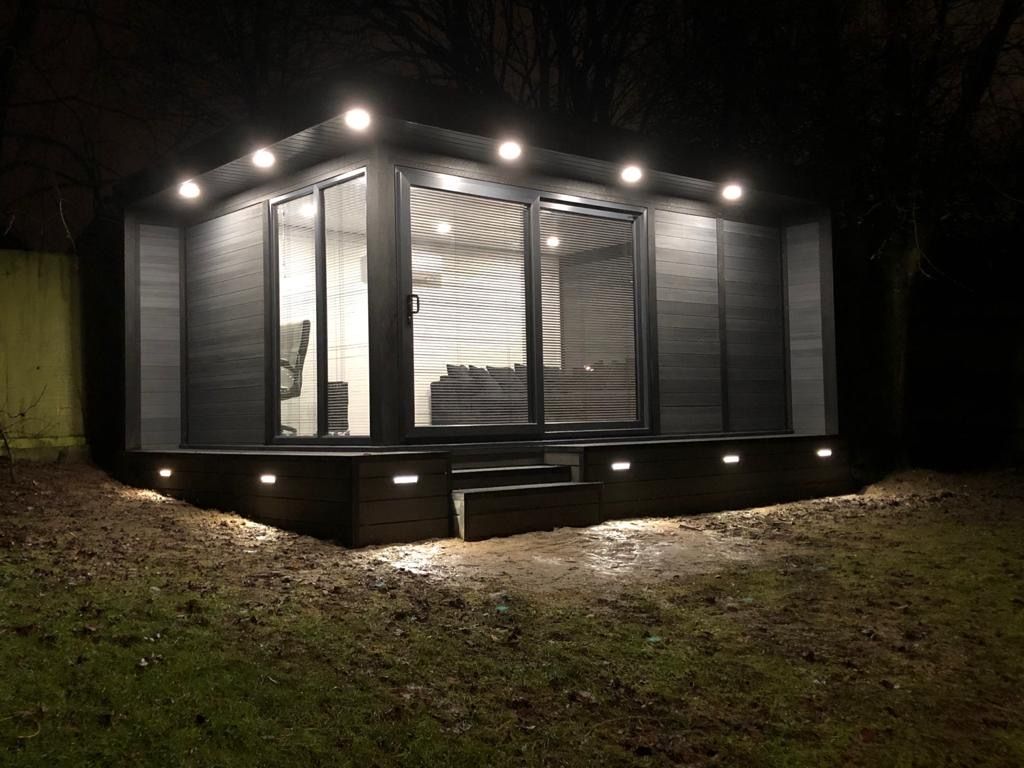 Design your dream garden room!
This customer struggles to see in their garden at night due to the lack of lighting so they maximised their decking step by installing lights into it! A perfect finish with the canopy lights going around both sides of the room.